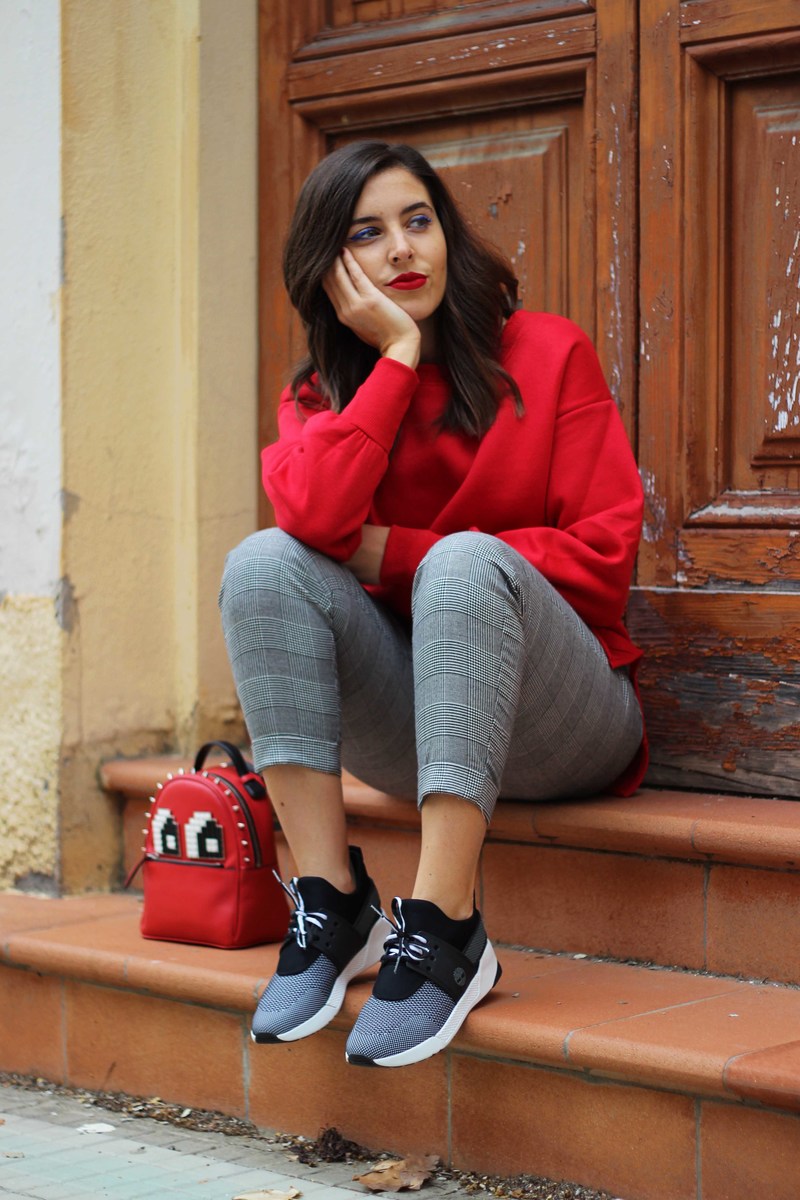 Pantaloni scozzesi, una felpa rossa e le nuove sneakers di Timberland.
Ciao ragazze! Questo weekend è scattata nuovamente l'ora solare e questo purtroppo segna la fine delle lunghe giornate e l'inizio del buio alle 4 di pomeriggio. Una vera tristezza! Così, per consolarmi un po', ho deciso di sfoggiare un look semplice, ma ricercato, con accessori molto molto particolari. Le ultime uscite in casa
Timberland
sono le sneakers
Kiri Up
, disponibili in tantissimi colori e varianti. Quelle che ho scelto sono un misto fra il nero e l'antracite con suola bianca, carine, vero?!
I pantaloni invece sono stato l'acquisto di un secondo, visti, mi sono piaciuti subito, quindi ho dovuto prenderli essendo lo scozzese anche la moda del momento. Sopra, ho abbinato una felpa leggermente oversize rosso fuoco, proprio come lo zainetto
Baby Mick Eyes
di
Les Petits Joueurs
. Strano come da quando è impazzato il trend del colore rosso, io veda solo indumenti rossi appena entro in qualche negozio ahahaha.
Make-up: Sulle labbra il colore Flame of the Game della linea
Catsuit di Wet n Wild
. Sugli occhi invece, eye-liner di
Kiko
e mascara blue elettrico di
Yves Saint Laurent
.
un bacio a tutte!
Benedetta
Cosa Indosso?
Felpa: Bershka
Pantaloni: Stradivarius
Sneakers: Timberland
Zainetto: Baby Mick by Les Petits Joueurs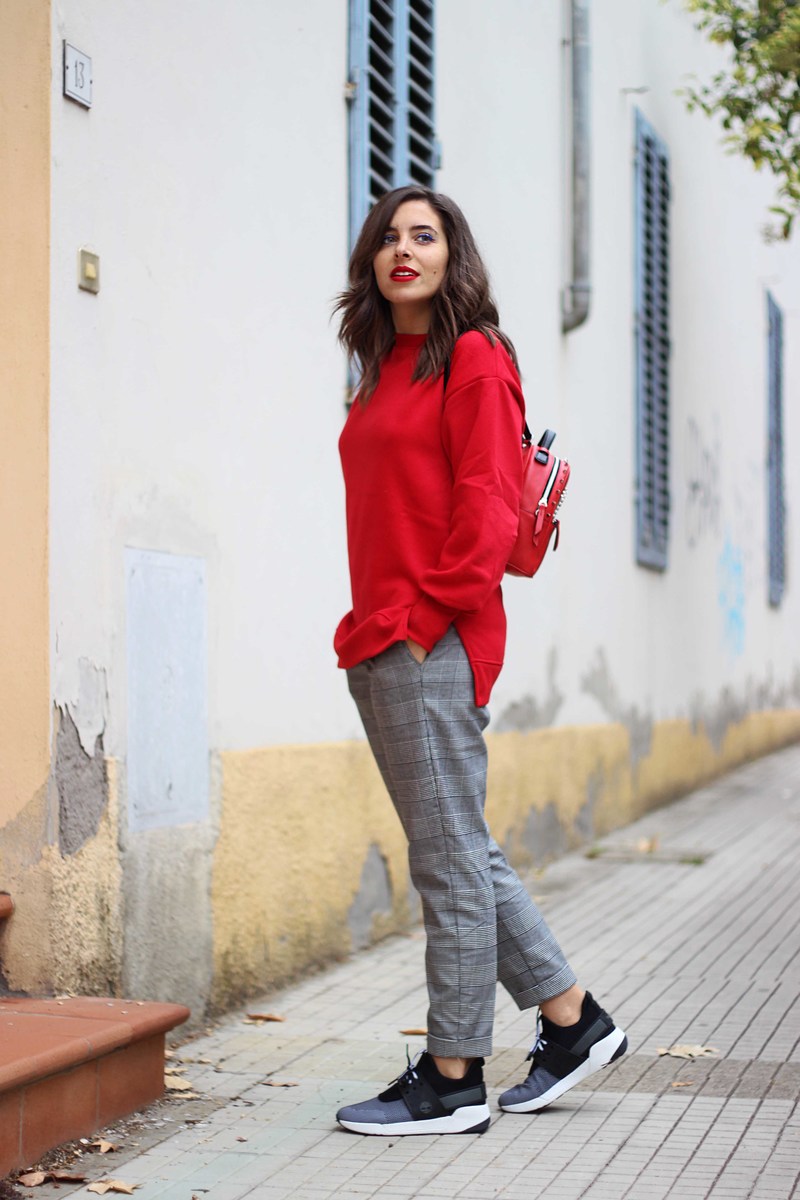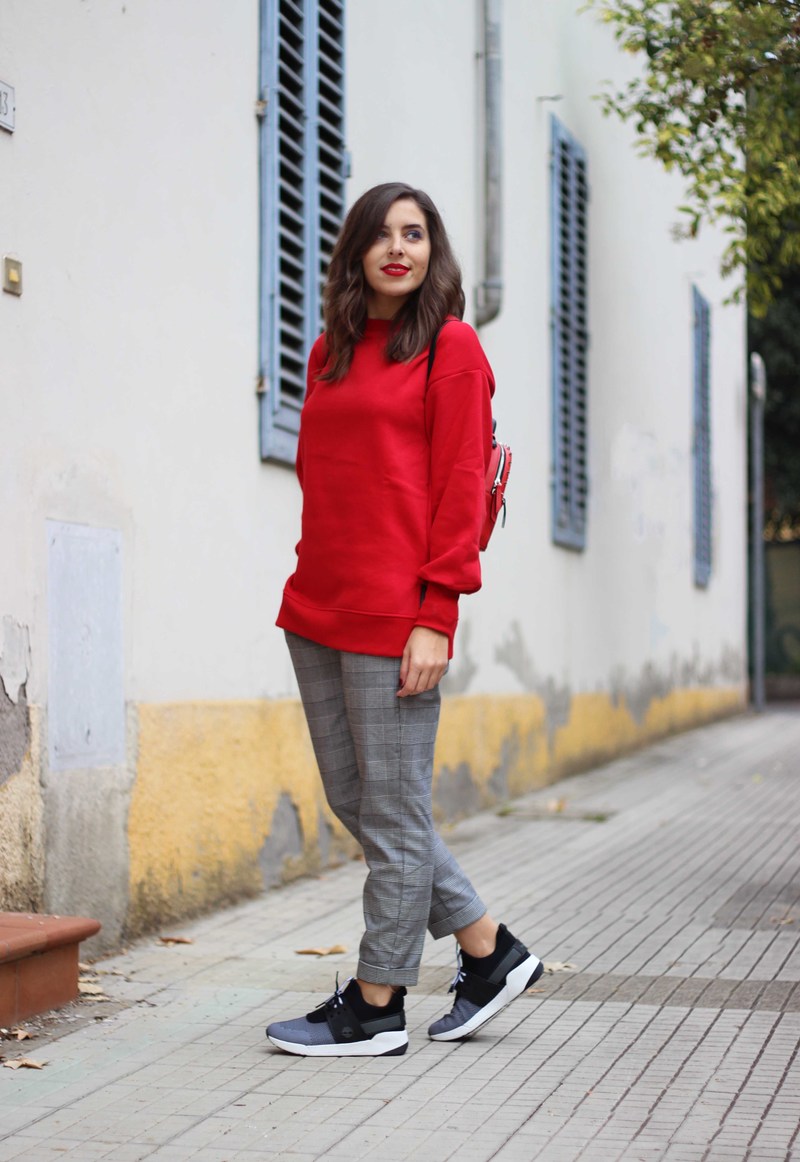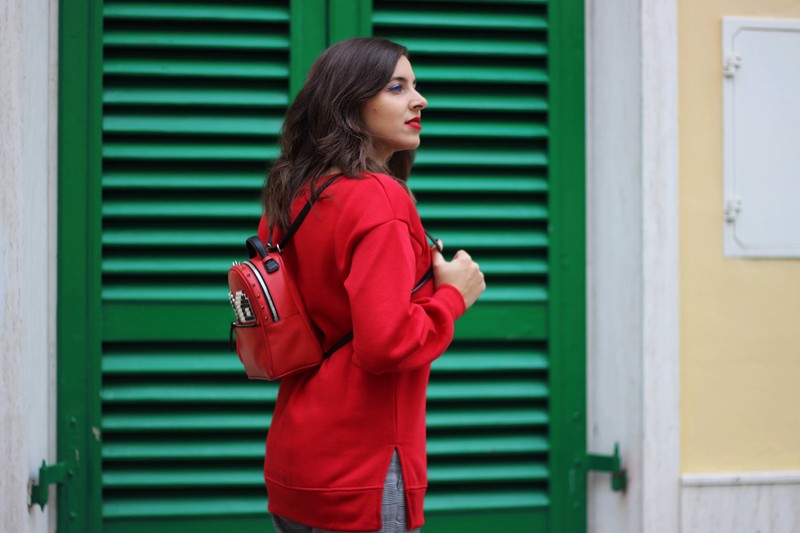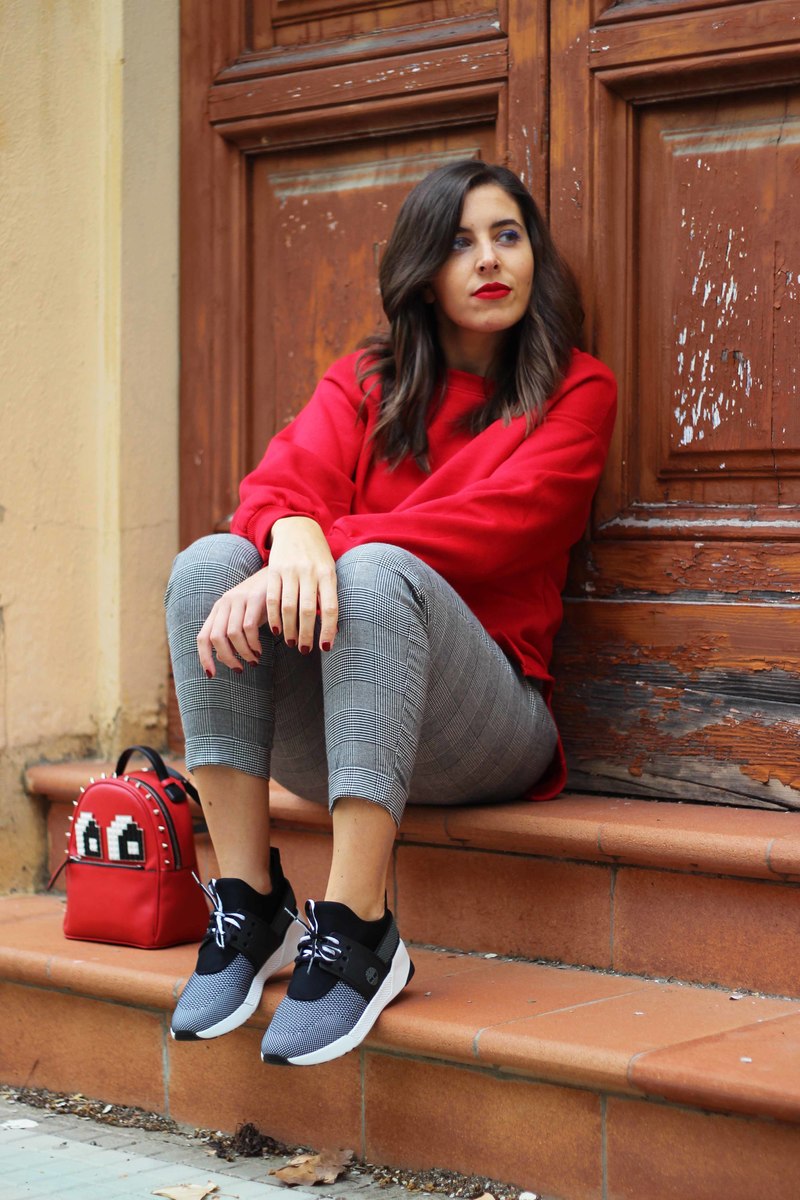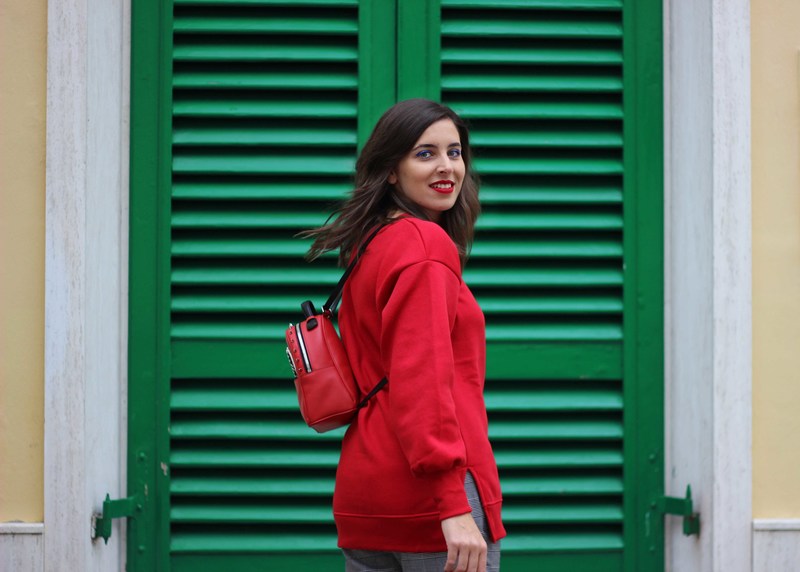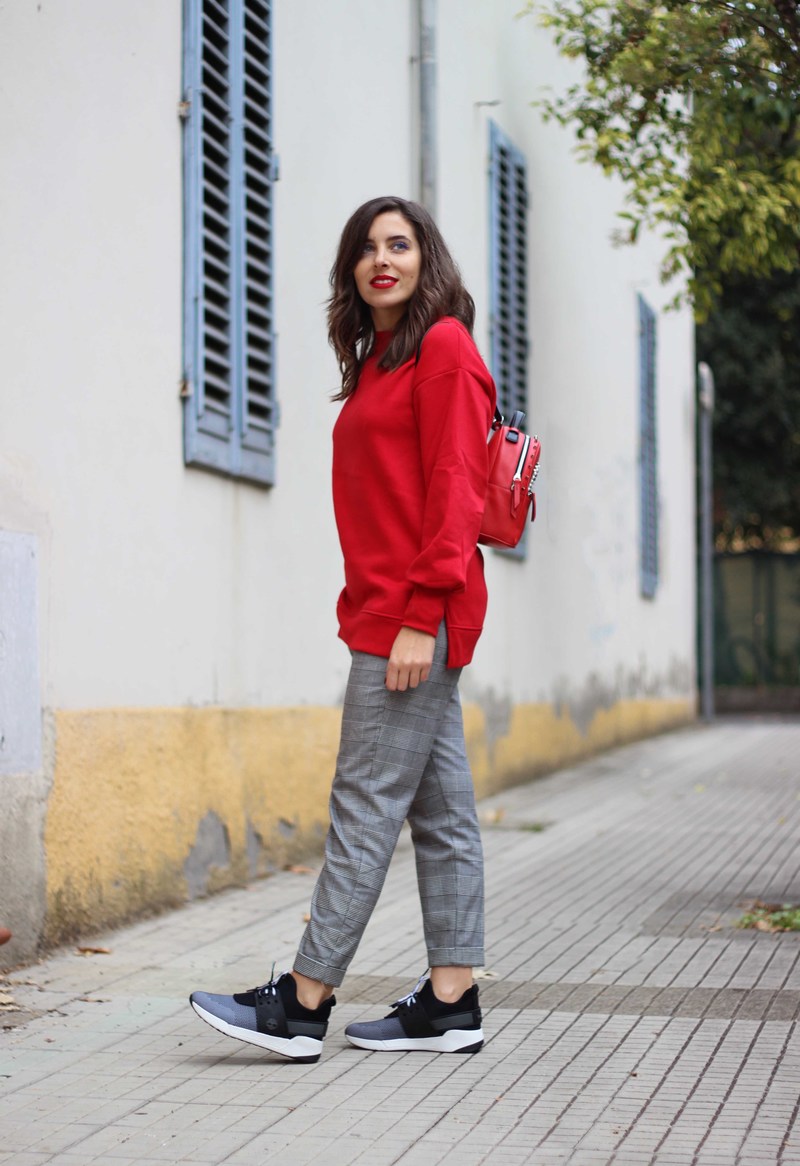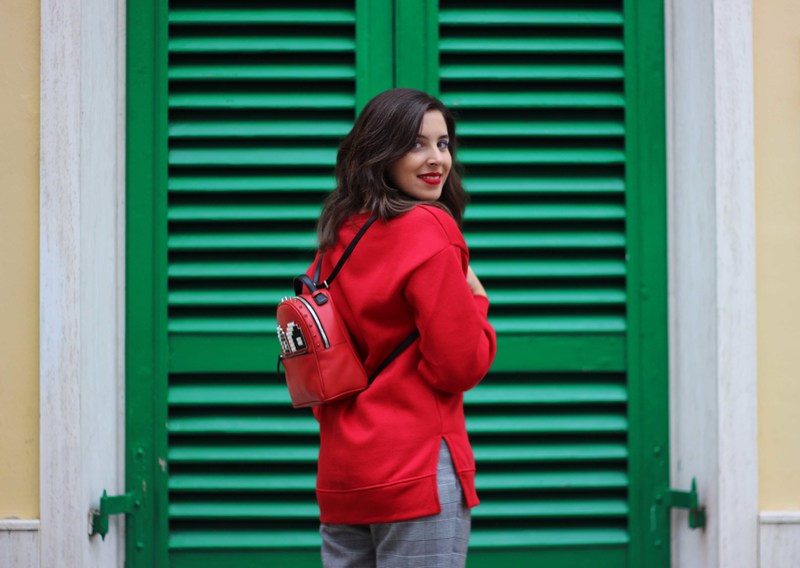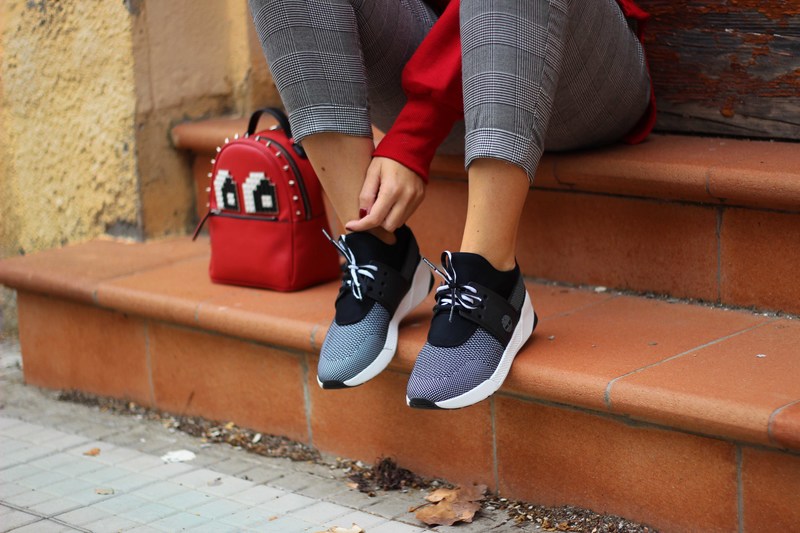 Commenti